Hotel Fontana IN BAD KISSINGEN
PANCHAKARMA DETOX 13 DAYS
Detoxification of the body is a prerequisite for a healthy life. The aim of this cure is to rid the body of unnecessary "burdens of the past" that have accumulated through our lifestyle, our diet, illnesses and strokes of fate, etc. After this cleaning you are free again for new things. You can develop healthier and more sustainably and thus find more joie de vivre and strength. This process is promoted by Ayurveda applications, yoga and the supporting remedies.
LEARN MORE
Send an inquiry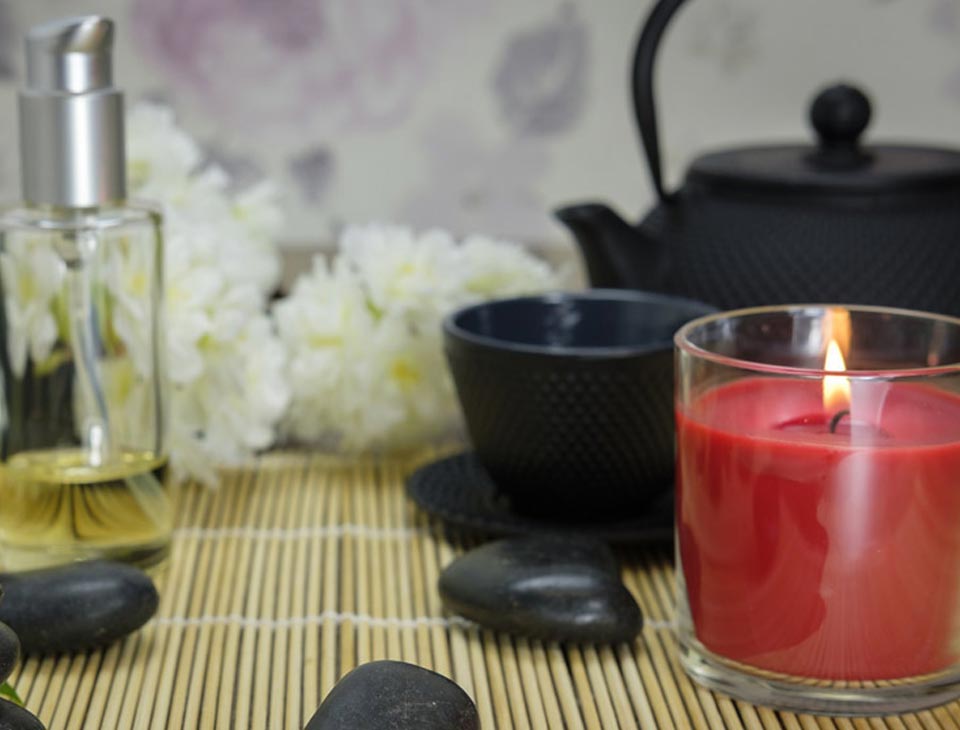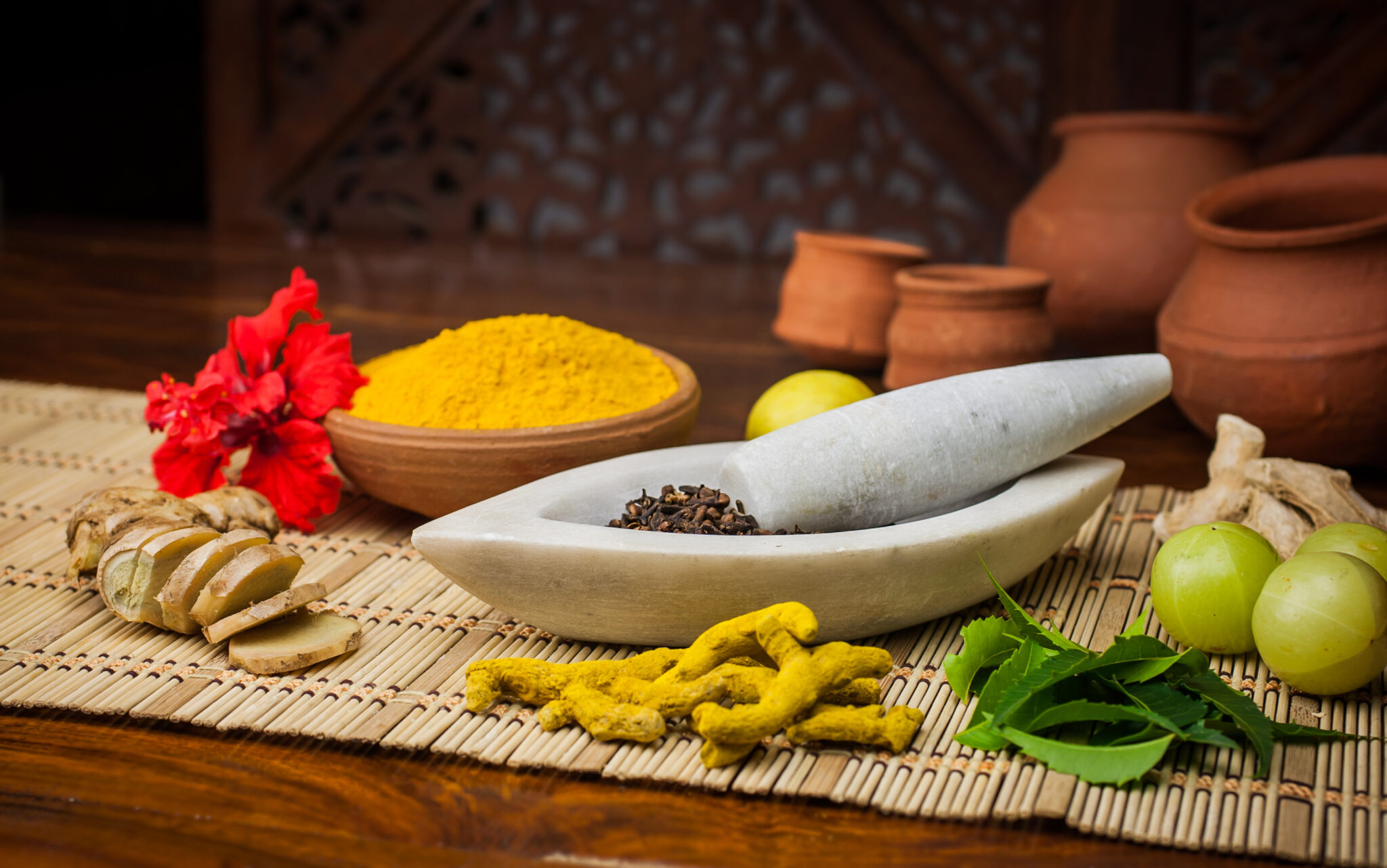 PANCHAKARMA DETOX INTENSE 20 DAYS
The supreme discipline of Ayurveda is called "Panchakarma", a deep-reaching detoxication-, cleansing- and regeneration-process, which is lead and accompanied by an experienced Ayurveda-specialist who plans and monitors the measures according to your individual dosha-type.
LEARN MORE
Send an inquiry
TREATMENT FOR LONG COVID PATIENTS BAD KISSINGEN
Around one million people in our country are affected by the long-term effects of Covid-19 disease and are fighting e.g. B. with exhaustion and pain as a result of the – sometimes unnoticed – infection. Our Western medicine is reaching its limits here and has not yet been able to present any convincing concepts for treatment.
LEARN MORE
Send an inquiry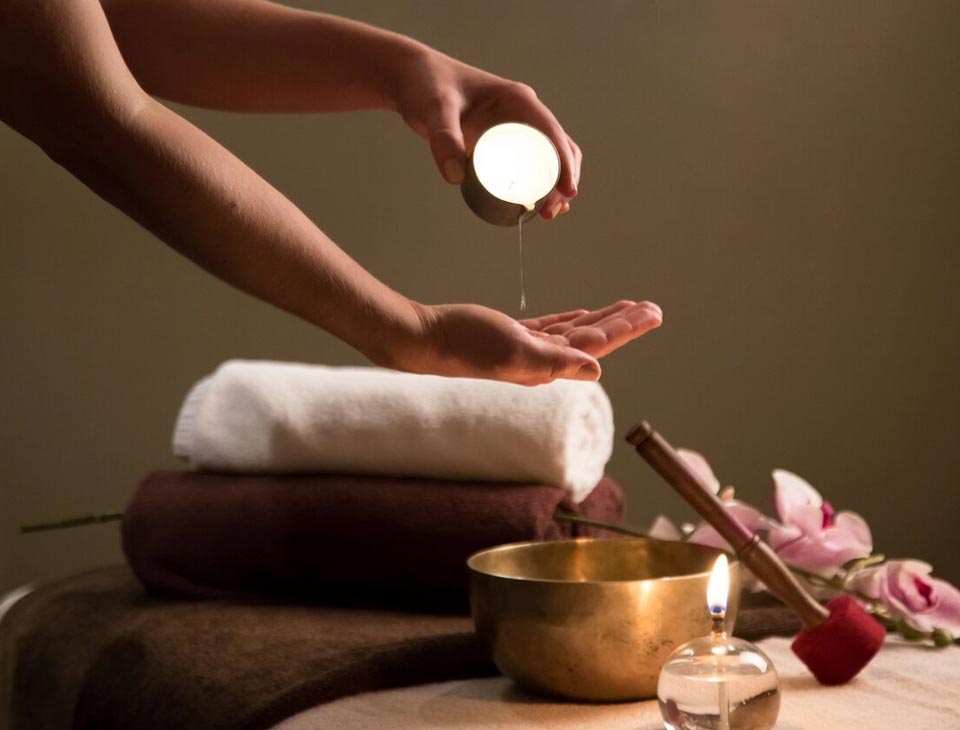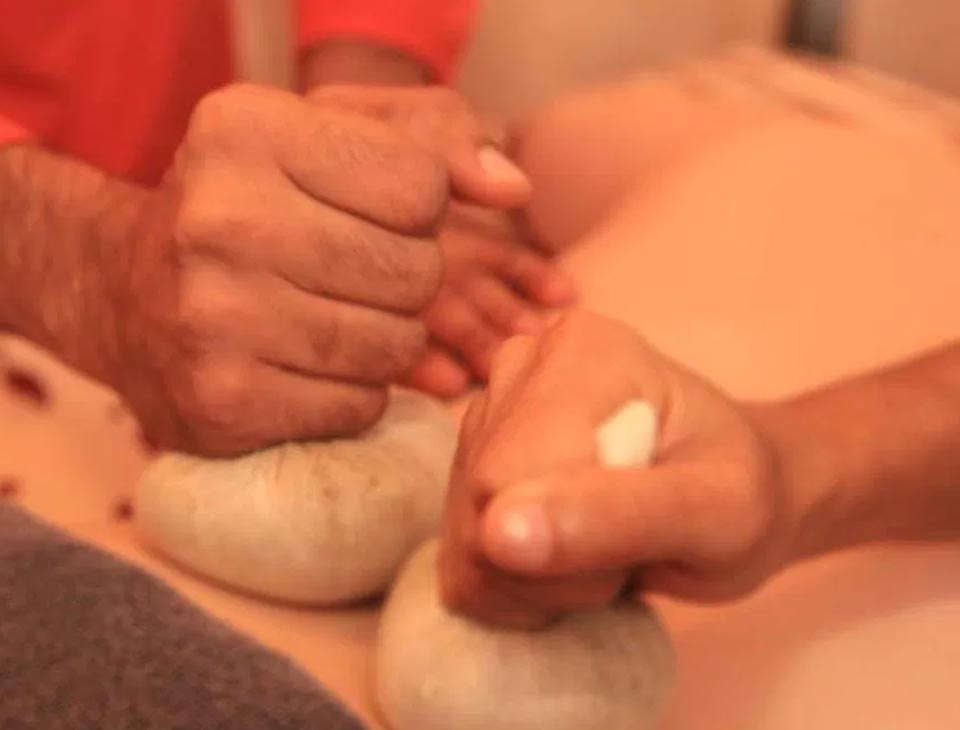 AYURVEDIC RASAYANA REGENERATION CURE
The energy provided by our body is exhaustible, but we need it every single day. Similar to a rechargeable battery, our body must be reloaded continuously by eating, breathing and sleeping. We often spend more energy than we are able to replace.
LEARN MORE
Send an inquiry
AYURVEDA SENIOR INDULGENCE AND ACTIVATION PACKAGE
You are looking back on many years of dedicated work and have always done the best in order to fulfill all requirements of work and family life. You have made many efforts to reach your goals. Now it is time to spoil yourself with regeneration and recovery, in order to start powerfull into a new stage of life in a refreshed way, full of health and beauty.
LEARN MORE
Send an inquiry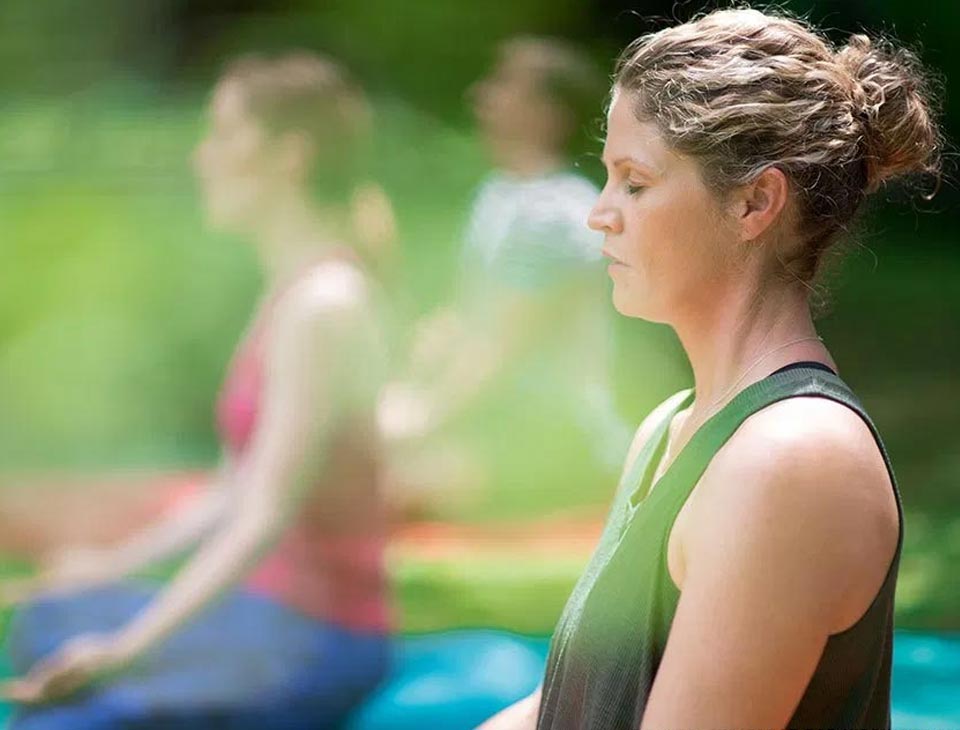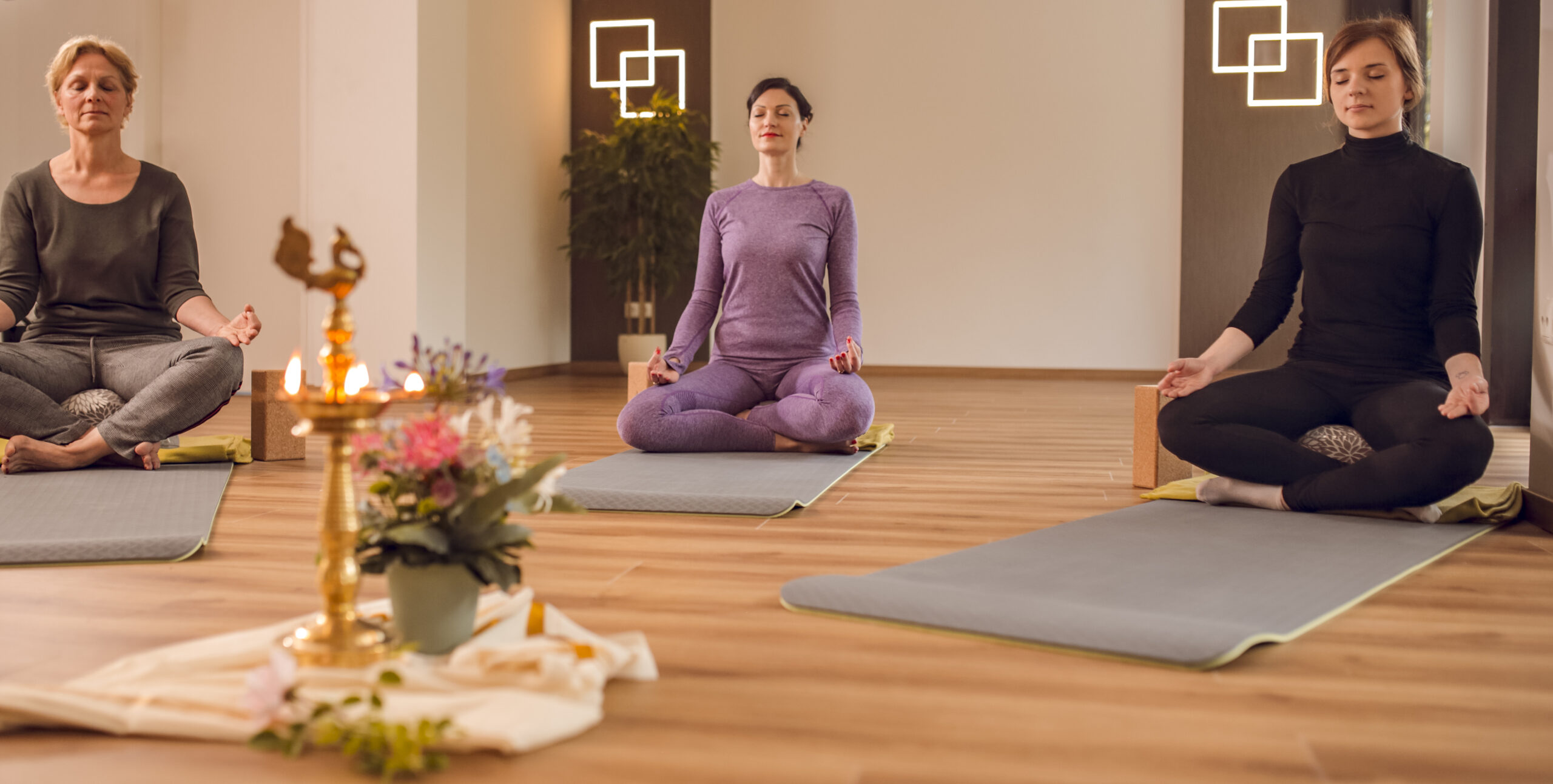 WITH AYURVEDA GOOD THROUGH THE CLIMACTERIC
For those who refuse conventional hormone therapy, Ayurveda offers natural help in the transition into the new phase of life, without taking the responsibility for this from the woman. Ayurveda, the traditional holistic medicine from India, can supplement or even replace mainstream medicine effectively and above all without side effects. Depending on the type of constitution different symptoms can occur. With a combination of exercise (yoga) and relaxation through meditation, as well as a symptom-adapted diet, good results can be achieved.
LEARN MORE
Send an inquiry
PREGNANCY & REGRESSION PACKAGE
A new-born child's development starts with her/his conception and feels the mother's life conditions or stress. Ayurveda supports a happy, relaxed and healthy pregnancy in a wonderful way, starting with special consultations regarding the mother's lifestyle, yoga for pregnant women and breathing exercises (Pranayama), Shirodhara ("Stirnölguss"), going on with special full-body treatments, muscular relaxation, face packs and improvement of digestion: Balance for mind and soul! … Furthermore it is important for the mother to get her hormonal balance, to gather her strength and to support the postnatal involution.
LEARN MORE
Send an inquiry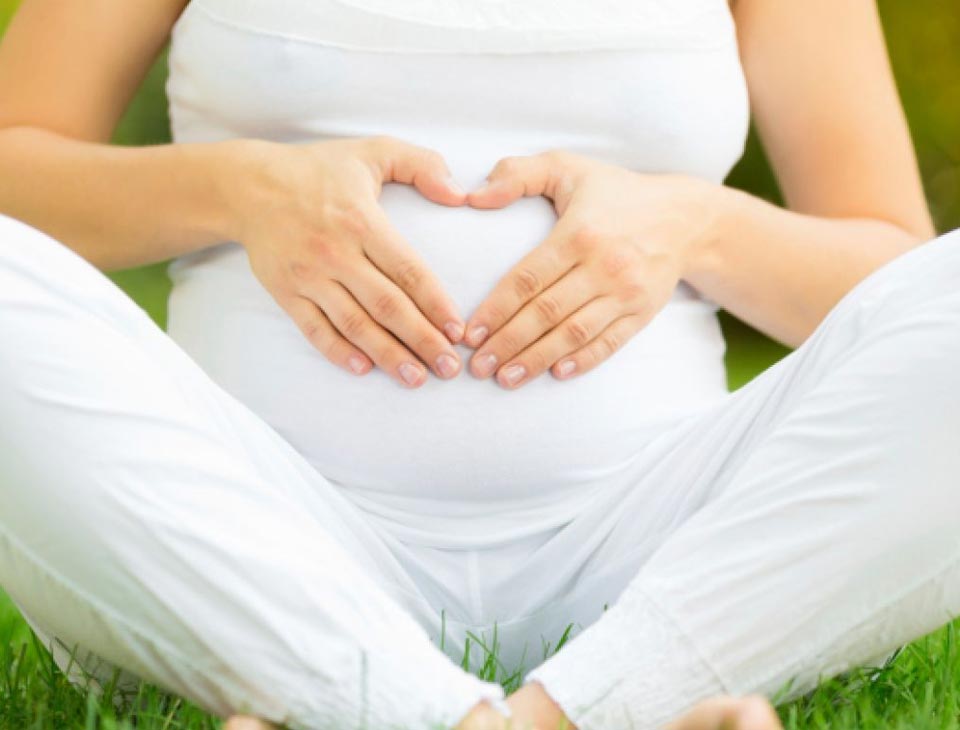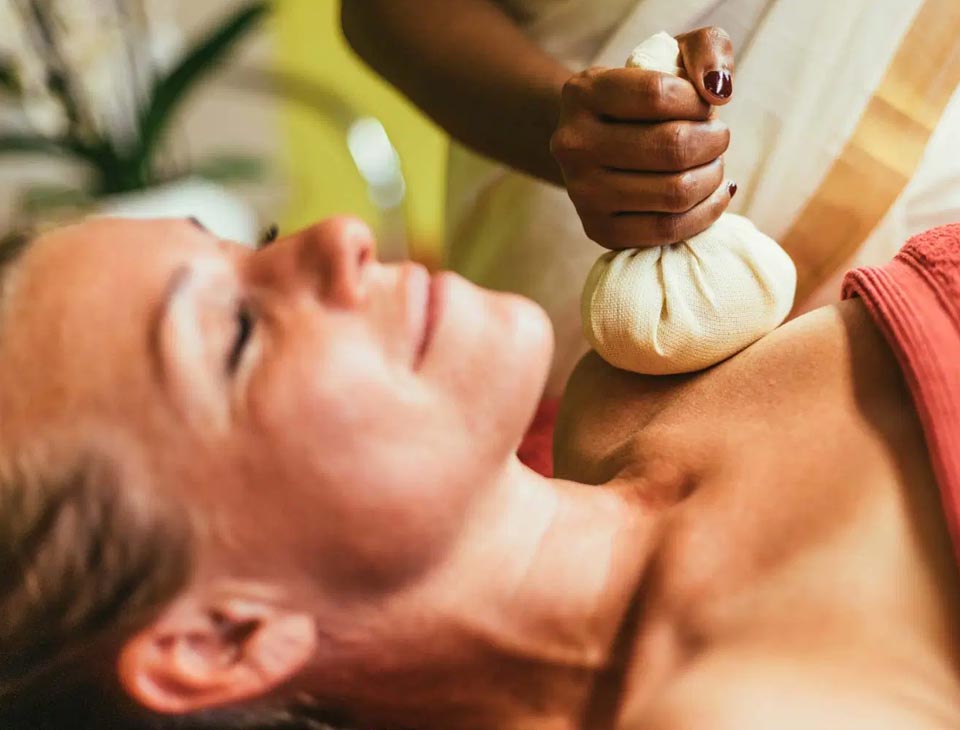 SLOW DOWN AND STRESS RELIEF WITH AYURVEDA BAD KISSINGEN
Our business world is highly condensed. Additionally work and family life often require high demands. If we do not treat ourselves to a time-out and a real reprieve once in a while, this is leading to states of overstressing and even exhaustion in the long run. 
LEARN MORE
Send an inquiry
AYURVEDA RELAX PACKAGE
This refreshing cure-package makes you forget your stress and everyday life. Your body, mind and soul come to rest. You prevent aging processes, which are caused by stress and you can retrieve your inner balance. Enjoy the supportive and the rejuvenating effect of Ayurveda.
LEARN MORE
Send an inquiry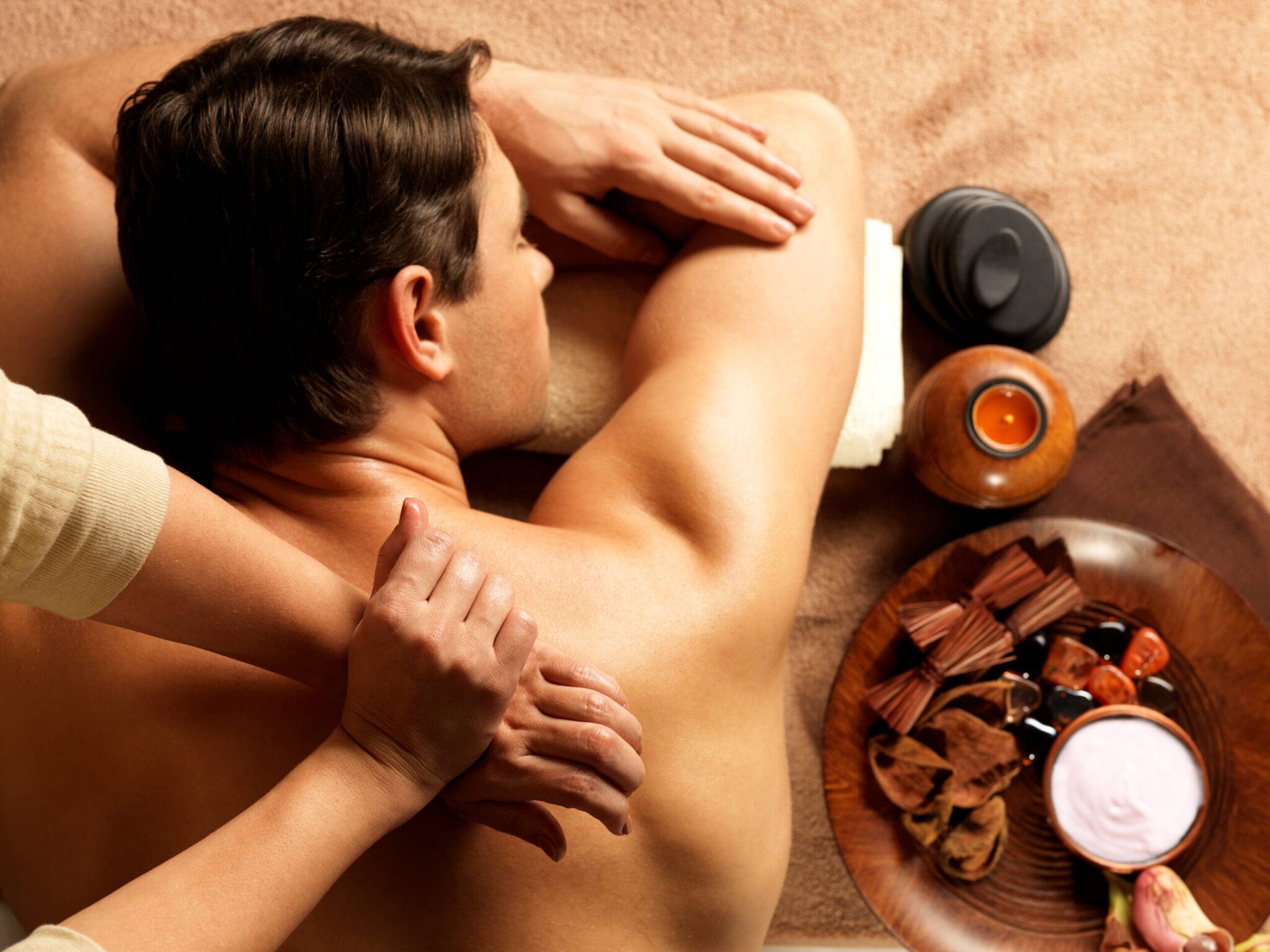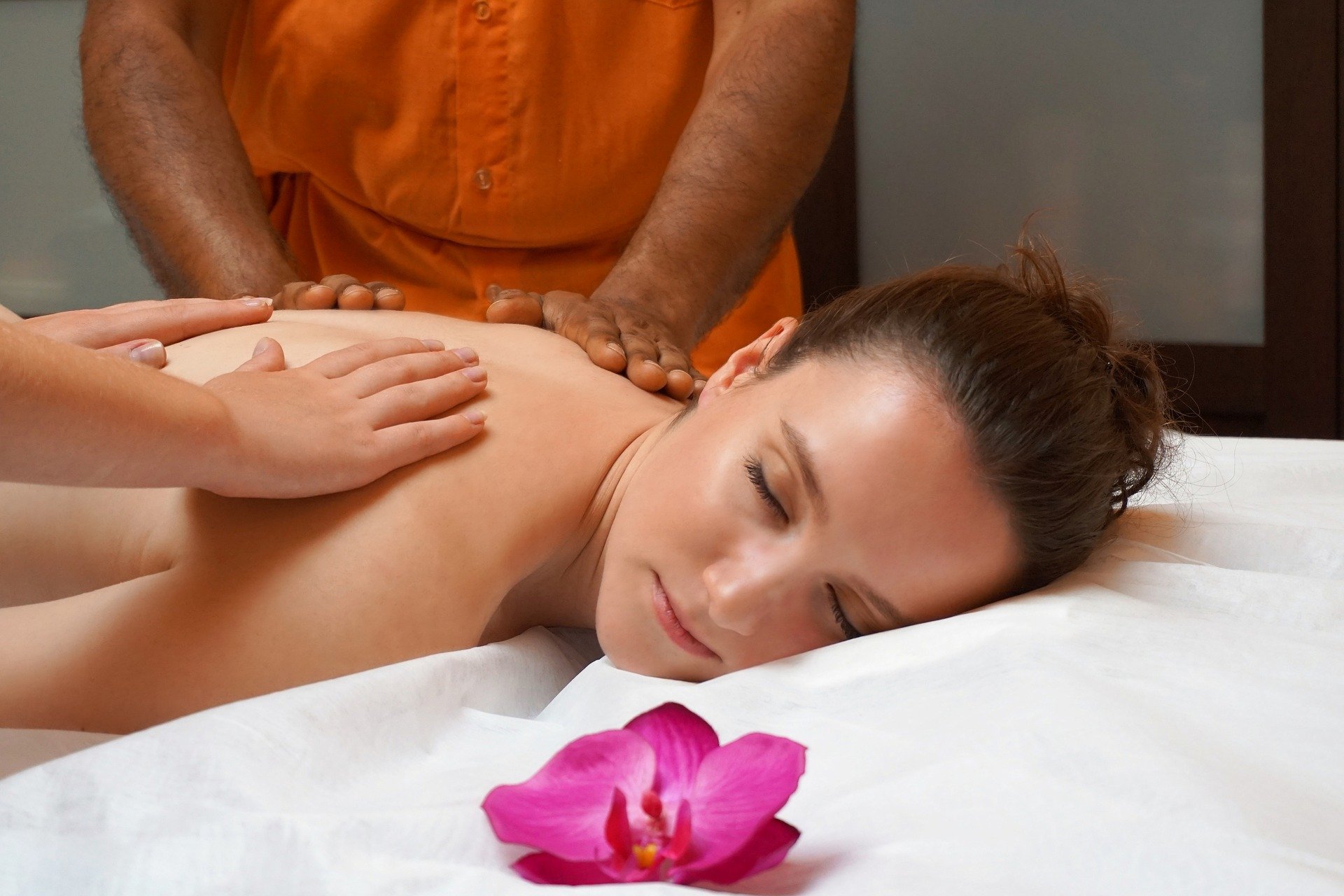 THERAPEUTIC FASTING
Due to too little exercise and unfavourable dietary habits, the result can be an unnoticed increase in weight. Try out something new: An ayurveda-supported fasting cure!
LEARN MORE
Send an inquiry
AYURVEDA… TRYING-OUT PACKAGE
For curious and interested ones, as well as for complete Ayurveda-beginners, we created this trying-out package. Experience the beneficial and healing impact of traditional Ayurveda. The package includes the holistic diagnosis by an experienced Ayurveda-specialist and furthermore manual therapy and yoga.
LEARN MORE
Send an inquiry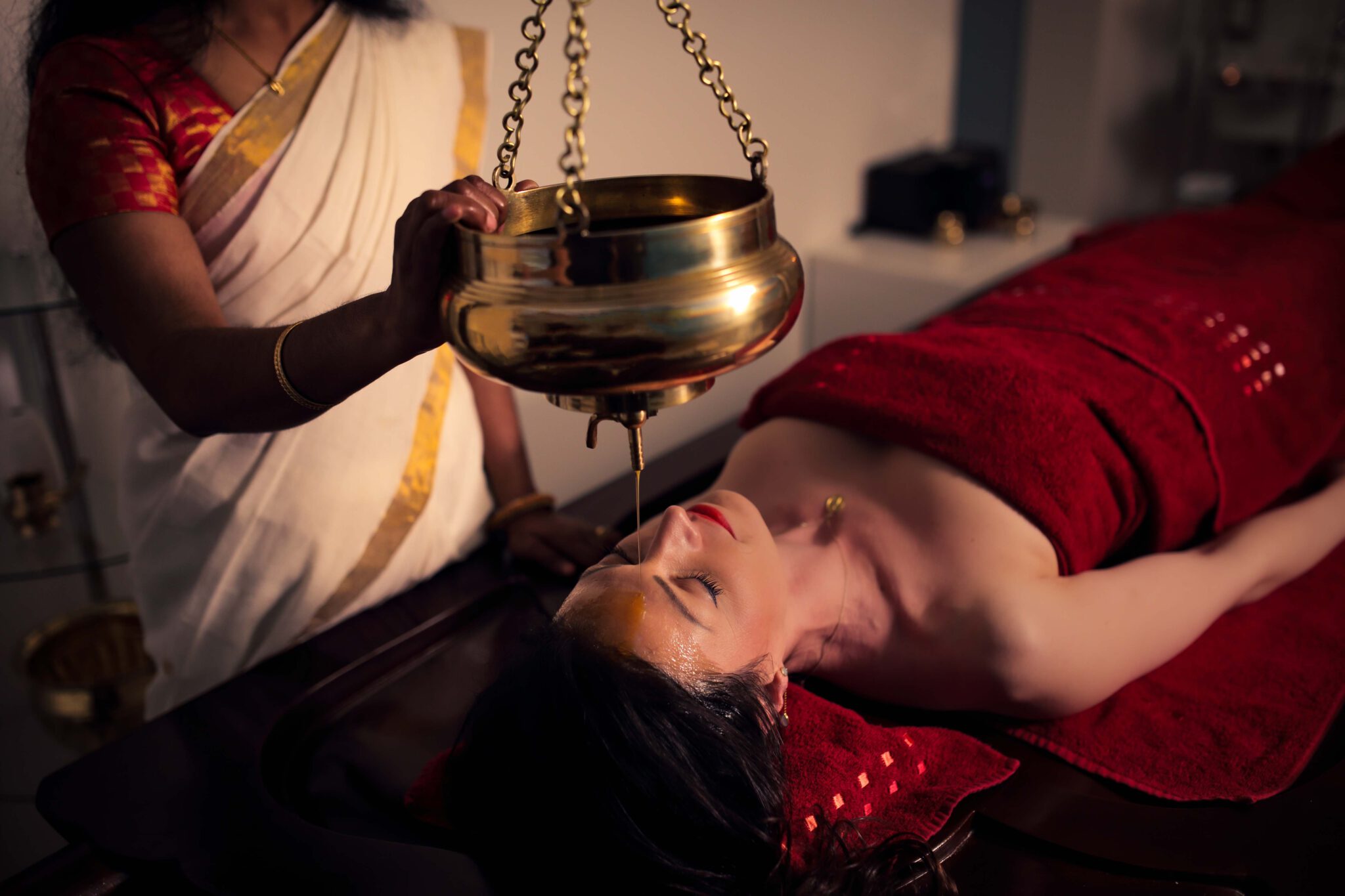 SUBSCRIBE TO NEWSLETTER
Receive an e-mail from every new post!
We will never share your address.