With all our hearts we wish you a wonderful, healing time in our center for authentic Ayurvedic medicine. We want you to benefit from our time as much as possible and therefore give you some recommendations below:
It's best to get up between 6:30 and 7:00. Our treatments also require a lot from the body, so it's best to go to bed before 10pm and give your body a chance to recharge.
At 7.30 am, YOGA, an important part of our concept and treatment, will help you to make both your mind / mind and body more agile and supple.
Every day you have medical consultations with the doctor and the treatments and, if necessary, your diet will be co-ordinated with you daily and adjusted if necessary.
Drink as much water as possible, the treatments will remove slags in your body that should be well flushed out.
Please come in the bathrobe for treatment.
Please refrain from smoking, alcohol, non-vegetarian food during your treatment, also please a lot of discussions, especially on the phone, also television, please select consciously and possibly restrict.
Do not expose yourself to excessive sunlight in midsummer after treatment, nor strong wind or cold. Avoid strenuous sports such as jogging.
Please do not sleep if possible during the day, if you are very tired, take a "power nap" of 20 min.
During your free time, we recommend reading a good book.Perhaps jot down some journal entries for reflection.Stroll in the spa gardens of Bad Bocklet. From here it is worth a Walk to Aschach Castle. Take a trip to the impressive St. Maria Magdalena Church with the famous Riemenschneider altar in historic Münnerstadt. During the summer months, the Baederlandbus takes you to all 5 health resorts in the Baederland district. When the weather is nice, a visit to the monastery at Kreuzberg with its museum "Bruder Franz-Haus", which tells the story of the life of St. Francis of Assisi, is also worth a visit.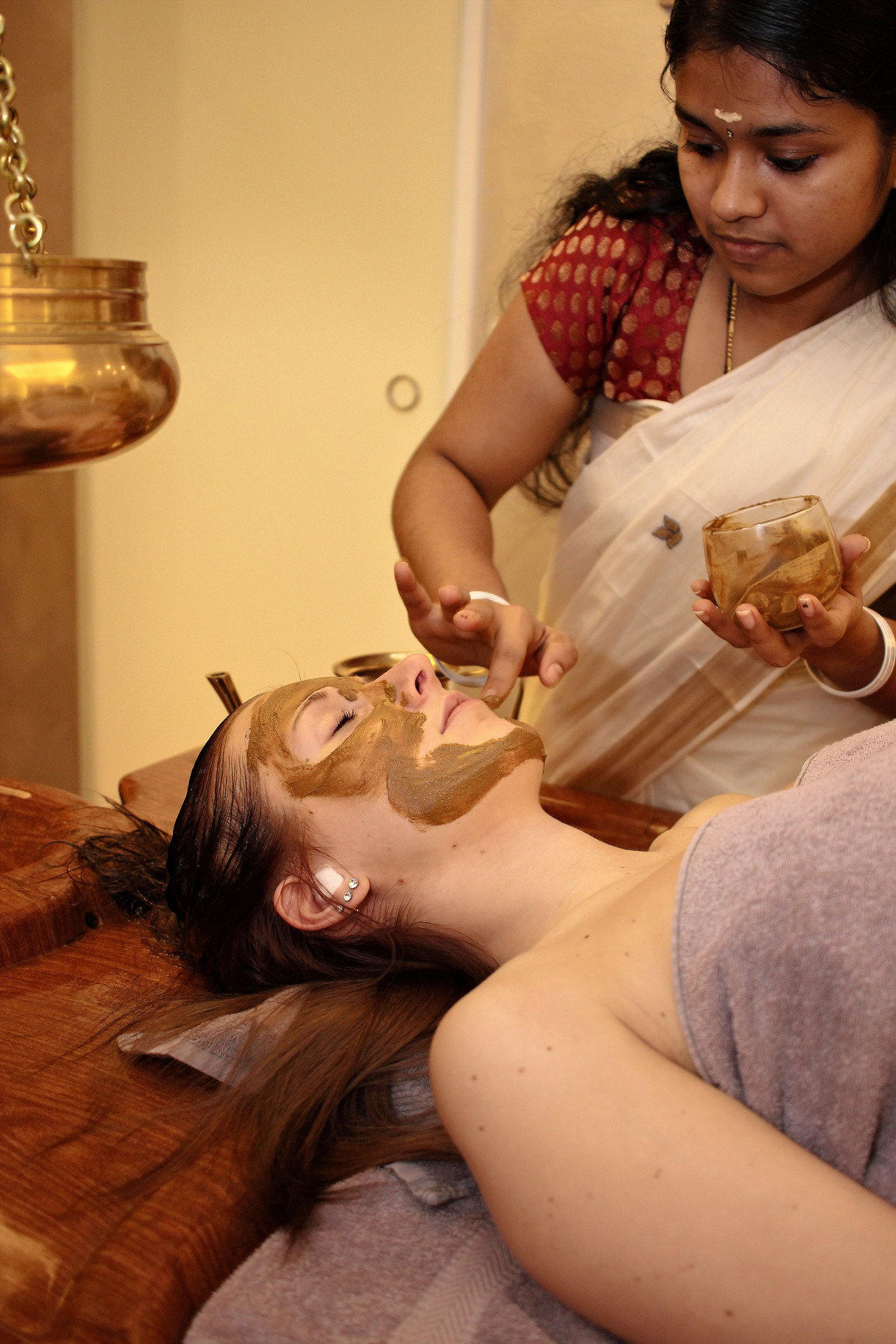 However, it remains to be noted that you benefit the most as you focus more on your inner and silence and use that time. As well as doing good to your body, detoxifying and refreshing it, your often stressed, restless mind should be cleared, calmed and relieved. Our additional meditation offer for a fee sitting on chairs! with explanation with Dr. med. Giselle Full on Mondays and Thursdays at 5 pm is the perfect setting for this.
Our mealtimes: Breakfast is from 9am to 10am, lunch is served at the table at 1pm and dinner also at 6:30 pm.
We serve a daily fresh ayurvedic food adapted to the spa; personal changes are discussed daily by the doctor with the kitchen.
During the treatment "Snehapana" (taking Ghee) and or Virechana (laxative day) it is better to do without yoga and other sports.
Please do not swim during the following treatments: "Shirodhara (forehead casting), Akshitarpana and Nasya days (nasal irrigation, nose drops).
If you have any questions about treatments or changes to appointments, etc., please contact our ayurveda reception.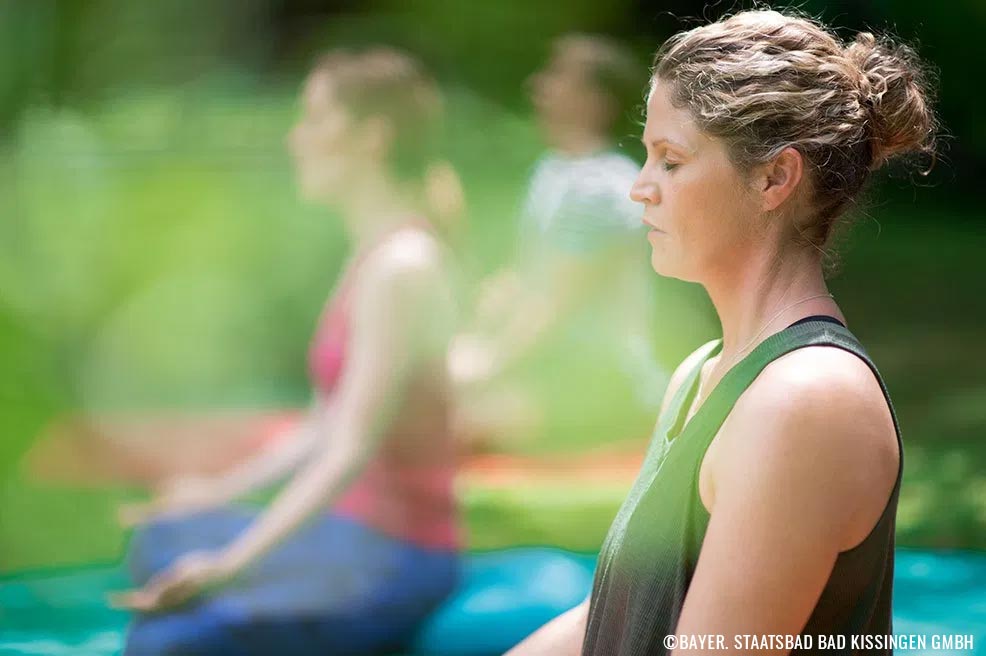 50 minutes of yoga daily
Mantra chanting twice a week
Weekly Ayurveda lecture
Occasionally: "Femininity Revival" – saree rehearsal with the guests or performance of a traditional Indian dance "Vishnu Incarnations".
GUESTS WHO HAVE BOOKED AN AYURVEDA PACKAGE RECEIVE:
Daily full body treatment of 50 minutes and partial body treatment of 30 minutes.
Daily, except Sundays, medical consultation
Ayurvedic diet
Herbal tea, ginger water or warm water can be obtained from the restaurant in a small thermos flask.
Each guest / patient can freely determine the length of stay and stay overnight in the hotel. Dogs are allowed there. In addition, you have the opportunity to live in a beautiful holiday apartment outside the hotel and come to us daily for outpatient treatment. But then the essential building block in Ayurvedic therapy is missing: Ayurvedic nutrition during your stay in full board.
We look forward to your suggestions and feedback, also in order to continuously improve our services for you.
Again: Enjoy and use this valuable time for yourself, get involved with new things and become or stay healthy!