Slow down and stress relief with ayurveda
4 TREATMENT DAYS / 770,- EURO
Our business world is highly condensed. Additionally work and family life often require high demands. If we do not treat ourselves to a time-out and a real reprieve once in a while, this is leading to states of overstressing and even exhaustion in the long run. Therefore recharge your batteries! Our special ayurvedic slow down and stress relief cure-package with 4 treatment days and 5 overnight stays is exactly what you need:
Drawing new breath with Pranayama-breathing exercises, deeply relaxing with Shirodhara, the incomparable "Stirnölguss" and activating your power with Abhyanga, the syncronous massage which stimulates all 107 marma-energy points and wakes up your life spirits.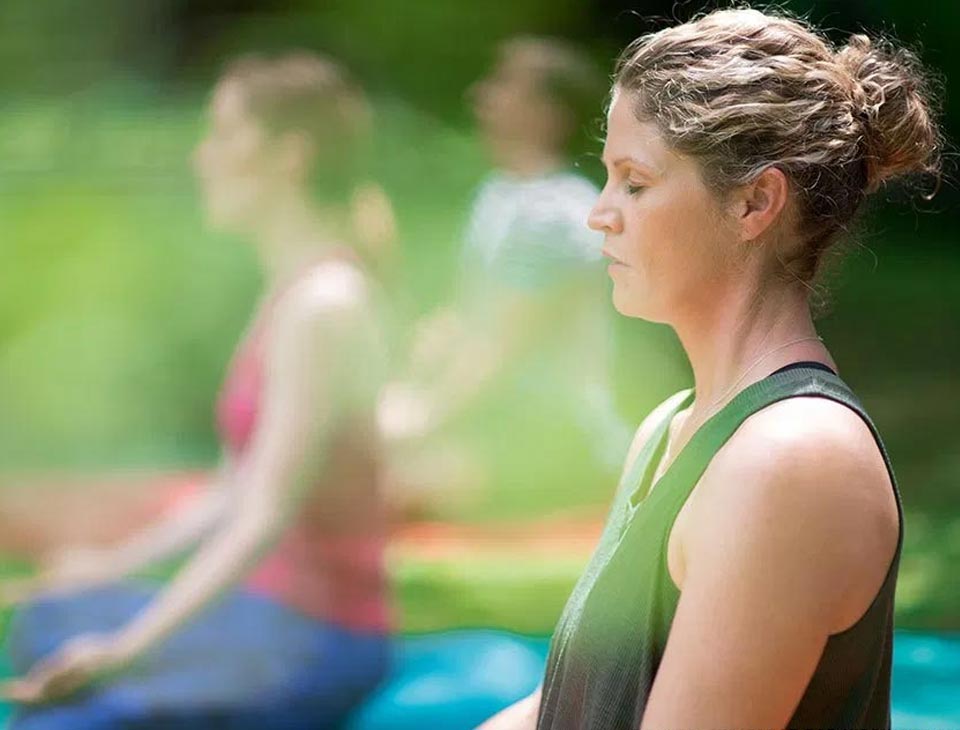 45 minutes of first consultation / anamnesis by an Ayurveda-specialist (Indian physician) and 30 minutes of last consultation, with medical advice for your time at home;
Every morning 50 minutes guided yoga lesson;
Thrice Shirodhara-"Stirnölguss", including synchronous full-body massage – 50 minutes of deep relaxation for body, mind and soul;
One Abhyanga-synchronous full-body oil massage, stimulating 107 marma-energy points;
30 minutes of calves- and foot massage by one of our charming and caring Indian therapists;
Two times a week mantra chanting
Two times a week you have the oppertunity to join guided meditation, for an extra fee
Once per week lecture on Ayurveda with recommendations for at home
plus accommodation and ayurvedic full-board in Kunzmann's hotel.
Arrival and departure are possible at any day of the week, as well as an extension of your residence. Daily rate (at least 150 minutes treatment time) up to 7 days € 199,- from the 8th day € 189,-
KUNZMANN'S HOTEL
IN BAD/BOCKLET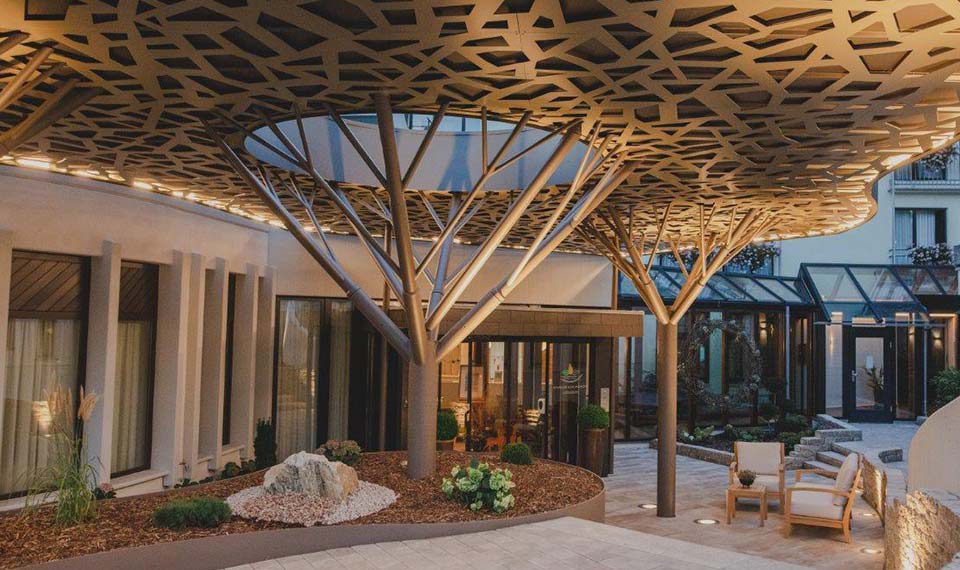 SUBSCRIBE TO NEWSLETTER
Receive an e-mail from every new post!
We will never share your address.