Panchakarma Detox 13 Days
13 DAYS OF TREATMENT / 2.270, - EURO
Detoxification of the body is a prerequisite for a healthy life. The aim of this cure is to rid the body of unnecessary "burdens of the past" that have accumulated through our lifestyle, our diet, illnesses and strokes of fate, etc. After this cleaning you are free again for new things. You can develop healthier and more sustainably and thus find more joie de vivre and strength. This process is promoted by Ayurveda applications, yoga and the supporting remedies.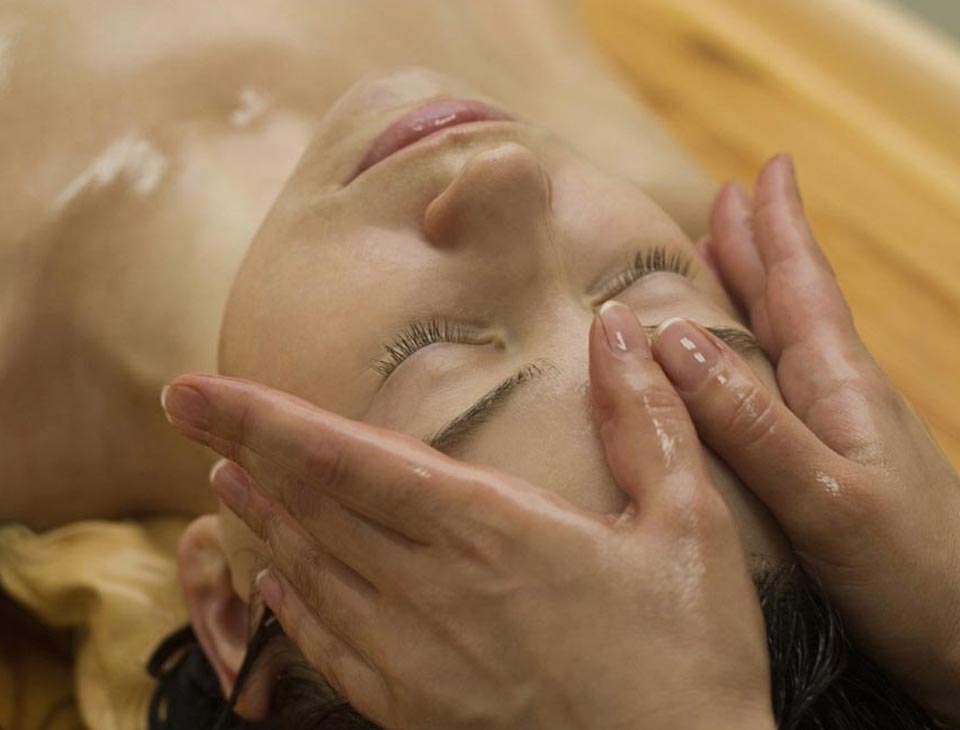 1 x Ayurvedic diagnosis, type determination, personal health questionnaire with recommendation of individual therapies, type-specific diet and lifestyle change
13 x personal single-consultation with our Ayurveda-specialists. We adapt your treatment-setting according to your individual needs every day.
13 x full-body synchronized treatment according to your personal symptoms (approx. 50 min.)
13 x Padabhyanga (ayurvedic foot massage) or Svedana (herbal steambath) or Mukabhyanga (face-massage with package)
Your prescribed natural medication is administered daily as dietary supplements.
Yoga under instruction (about 50 minutes)
Treatments according to your dosha-type and symptomatical condition, for example:
Full-body synchronized treatment (approx. 50 min.)
Vashty (cleansing and nourishing bowel treatment)
Nasyam (paranasal sinus treatment, combined with head and facial massage)
Podikkizhy (thermal treatment with herbal stamps)
Our Ayurveda specialists reserve the right to vary individual measures according to type and necessities without reducing the scope of services.
Arrival and departure are possible at any day of the week, as well as an extension of your residence. Daily rate (at least 150 minutes treatment time) up to 7 days € 189,- from the 8th day € 179,-
Billing for medical and therapeutic services according to GOÄ is possible for private insured persons. We issue a certificate for the aid authority, as an additional offer for civil servants.
KUNZMANN'S HOTEL
IN BAD/BOCKLET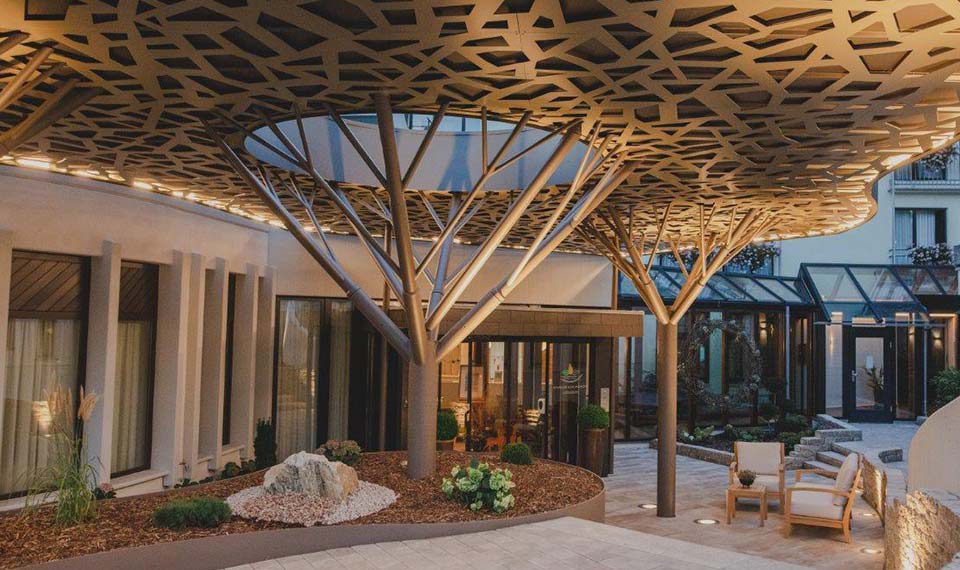 SUBSCRIBE TO NEWSLETTER
Receive an e-mail from every new post!
We will never share your address.